This article is more than 5 years old
We get asked hundreds of questions every day. But there's one question that comes up time and time again: What can I do in my everyday life to tackle climate change and make a difference?
With the lack of any real leadership from our federal politicians when it comes to strong climate policy, this presents a clear opening for a groundswell of grassroots action from the Australian public to become the real leaders when it comes to climate action.
The Climate Action Toolkit is designed to start this journey and provide tangible ways that you can start tackling climate change in your everyday life.
Download your Climate Action Toolkit now:
Here are five actions to get you started:
• Call or write a letter to your MP to share your support for strong policies that support renewable energy solutions and ask them their position on climate change.
• Install rooftop solar and join the 2 million Australian households who are already taking back control of their power bills.
• Change the way you travel and think about opportunities to catch public transport, cycle or walk instead.
• Move your money so it doesn't support the fossil fuel industry.
• Time poor? Chip in and power our work as we equip and train individuals to take action and correct misinformation as you hear it.
The Climate Action Toolkit is packed full of information on how you can put these ideas, and more, into action.
The good news is, you're not alone in taking this journey. You're part of a community of passionate people championing renewable energy and action on climate change.
---
Chip in to power our work as we equip people to take action on climate change and fight misinformation with fact.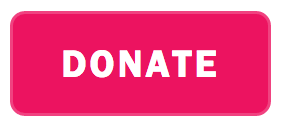 ---