This content is more than 5 years old
THE GREAT BARRIER REEF could be hit with repeat coral bleaching events every two years by 2034 under current greenhouse gas pollution rates, the Climate Council's new report shows.
The 'Lethal Consequences: Climate Change Impacts on the Great Barrier Reef,' report shows the future survival of coral reefs around the world, including the Great Barrier Reef, depends on how deeply and swiftly greenhouse gas pollution levels are slashed over the coming years and decades.
Accelerating climate change has driven a 54 per cent increase in the number of marine heatwave days each year (between 1925-1954 and 1987-2016), placing global reefs at serious risk.
The unprecedented bleaching events on the Great Barrier Reef in 2016 and 2017 resulted in mass coral mortality, with the 2016 bleaching event at least 175 times more likely to occur due to intensifying climate change.
---
Our reports are crucial in shining a spotlight on climate change – the greatest threat to the reef. Donate to the Climate Council today to support our push for strong climate action.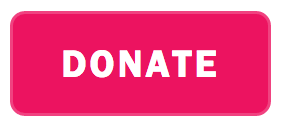 ---
KEY FINDINGS INCLUDE:
Unprecedented bleaching events on the Great Barrier Reef in 2016 and 2017 have resulted in mass coral mortality.
Rising sea surface temperatures over the past century have resulted in more frequent and prolonged global marine heatwaves.
By 2034, the extreme ocean temperatures that led to the 2016 and 2017 bleaching events may occur every two years. Such a short period between bleaching events is not sustainable as the development of coral assemblages takes at least a decade.
Between 1925–1954 and 1987–2016 the global average frequency of marine heatwaves increased by 34% and the global average duration increased by 17%.
Global sea surface temperatures have increased by 0.2°C from 1992 to 2010, increasing the odds of more frequent and prolonged marine heatwaves.
The return period for global bleaching events has decreased from 27 years in the 1980s to only 5.9 years now.
In the future, regional-scale bleaching can be expected to occur in hot summers in both El Niño and La Niña years.
Ocean acidification: Oceans absorb roughly one quarter of the carbon dioxide emissions released into the atmosphere each year, causing ocean acidification.