International Women's Day: a day to celebrate the amazing achievements of women everywhere. Here at the Climate Council we want to give a shout out to some truly inspirational women in our ranks whose work is changing attitudes surrounding one of the most important issues of our time: climate change.
Experts in their fields, these ten leaders are playing a huge role in pushing for action on climate change in Australia. They appear frequently in the media, contribute to Climate Council publications, write landmark reports and speak at keynote events. This year International Women's Day is being marked in Australia with the theme #choosetochallange. In the work we do, we are choosing to challenge the systems and structures that prevent action on climate change every day, and pushing for the urgent uptake of the solutions. 
---
Hilary regularly appears in the media and has contributed to the following Climate Council reports:
Professor Hilary Bambrick is Head of the School of Public Health and Social Work at Queensland University of Technology (QUT). She is an environmental epidemiologist and bioanthropologist researching health impacts and adaptation, especially in more vulnerable communities. Working in Australia, the Pacific, Asia and Africa, her research is focused on the health challenges facing communities and the ways in which to strengthen climate resilience.
Professor Bambrick led the health impacts assessment for the Australian Government's Garnaut Climate Change Review (2008), the Health Synthesis Report for Towards a Resilient Sydney (2012), and the Climate Adaptation Strategy for Health for the Government of Samoa (2013), and contributed to the major WHO strategy for building health systems resilience in several least developed countries in Asia (2018). In 2011 she received a NSW Young Tall Poppy Award for outstanding achievements in scientific research and communication.
---
Lesley regularly appears in the media and contributed to the following Climate Council publications:
Professor Lesley Hughes is a Distinguished Professor of Biology and Pro Vice-Chancellor (Research Integrity & Development) at Macquarie University. Her research has mainly focused on the impacts of climate change on species and ecosystems. Lesley is a former federal Climate Commissioner and former Lead Author in the IPCC's 4th and 5th Assessment Report. She is also a Director for WWF Australia, a member of the Wentworth Group of Concerned Scientists, the Director of the Biodiversity Node for the NSW Adaptation Hub and a member of the expert advisory committee for Future Earth Australia.
---
Joelle contributed to the following Climate Council publication:
In 2013 Dr Joelle Gergis was awarded an Australian Research Council Discovery Early Career Researcher Award (DECRA) fellowship, and her team won the 2014 Eureka Prize for Excellence in Interdisciplinary Scientific Research – informally known as the 'Oscars of Australian Science'. In 2015 Joëlle was awarded the Dean's Award for Excellence in Research in the Faculty of Science at the University of Melbourne. In February 2018, she was selected to serve as a lead author for the Intergovernmental Panel on Climate Change (IPCC) Sixth Assessment Report – a global, state-of-the art review of climate change science.
Her book, Sunburnt Country: The future and history of climate change in Australia, is now available through Melbourne University Publishing.
---
Amanda regularly appears in the media and has been CEO of the Climate Council since its inception in 2013.
Amanda McKenzie is an environmental leader and CEO of the Climate Council, which was launched following Australia's largest ever crowd-funding campaign. She is on the board of the Whitlam Institute and on the Board of Plan International Australia. In 2014, Amanda was recognised as one of Westpac's 100 Women of Influence. Previously, Amanda founded the Australian Youth Climate Coalition.
---
Ella Weisbrot, Climate Solutions Researcher
Ella contributed to the following Climate Council publication:
Ella works as a researcher in climate solutions at the Climate Council, and is across policy and technological developments in Australia and globally. She has experience across the public, private, and not-for-profit sectors, as well as engaging with the community and government agencies. Before coming to the Climate Council, Ella worked as an analyst at a consulting firm, research officer at the Crawford School of Public Policy at the Australian National University (ANU), and as a national campaigner for the Australian Youth Climate Coalition (AYCC). 
Ella has a Master of Public Policy from ANU, where she won the Master of Public Policy Prize and held the Dr Claire Clark Scholarship.
---
Dr Annika Dean, Senior Researcher
Annika contributed to the following Climate Council publications:
Dr Annika Dean works as a Senior Researcher at the Climate Council of Australia. She has a PhD from the Climate Change Research Centre at the University of New South Wales and previously worked as a lecturer on climate change and energy policy at the University of New South Wales. Her research has mainly focused on climate change impacts and adaptation in Australia and the Pacific Islands, including climate change impacts on human health.
---
Cheryl regularly appears in the media and as a speaker for summits around the world.
Cheryl Durrant has over 30 years experience in the national security sector, including specialist Army intelligence and Defence capability and preparedness roles. Cheryl led the Department's Global Change and Energy Sustainability Initiative from 2013-2016 and established the position of the Australian Defence Force's Climate and Security Advisor in 2016. She was the lead author for Defence's submission to the Senate Inquiry on the implications of Climate change for Australia's national security.
---
Kate regularly appears in the media and contributed to the following Climate Council publications: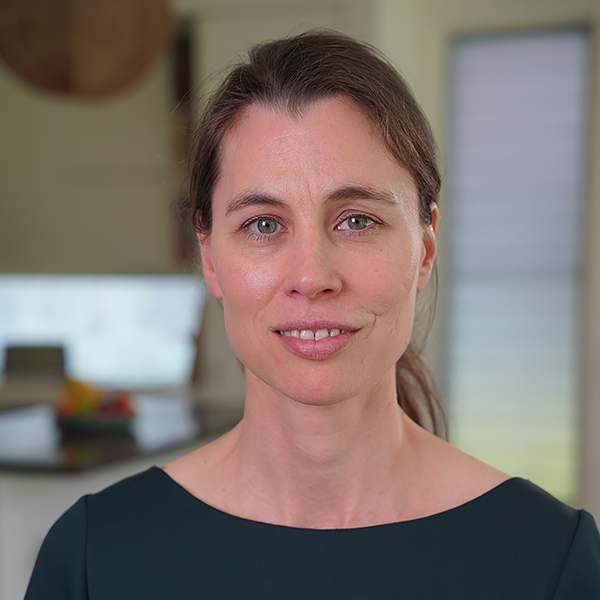 Dr Kate Charlesworth MBBS (Hons), MPH, FAFPHM, PhD is a public health physician in Sydney. After working as a hospital doctor in Perth and Sydney, Kate completed much of her training in public health medicine in the UK. She worked as a Research Fellow at the London School of Hygiene & Tropical Medicine and then at the Sustainable Development Unit in Cambridge. Kate has also completed a PhD in low-carbon healthcare, and has 15 peer-reviewed papers. Kate now works in the NSW public health system as a medical specialist in environmentally sustainable healthcare – the first such role in Australia.
---
Samantha Mostyn, Chair of the Climate Council
Prior to her appointment as Chair, Sam held a position on the Climate Council's Board where she served until late 2020.
Sam is a businesswoman and sustainability advisor whose achievements are varied in character and lofty in esteem—from Chair of Citibank Australia and Foundation of Young Australians to President of Chief Executive Women—underlying all these roles, though, is Sam's unfaltering commitment to diversity, equality, Indigenous reconciliation, and environmental protection. Sam was recently awarded an Officer of the Order of Australia for "For distinguished service to business and sustainability, and to the community, through seminal contributions to a range of organisations, and to women."
---
Nicki regularly appears in the media and contributed to the following Climate Council publications:
Nicki Hutley is a highly experienced economist, with expertise in macro- and microeconomic forecasting and analysis gained over three decades of practice in financial and investment markets and in economic consulting. Nicki is particularly interested in the intersection of economy, society and environment. Nicki is also a longstanding council member of the Economics Society of Australia (NSW), and a Board member for One Million Women and the Financy Women's Index. Nicki is a frequent commentator in the media and is a regular guest on both The Drum and The Project.