This article is more than 3 years old
On Sunday, January 12 Prime Minister Scott Morrison did an interview with the host of Insiders, David Speers about the bushfire crisis and climate change. The Climate Council's research team has fact checked this interview.
MORRISON CLAIM #1:
"This has, I think, created an environment where people for the first time I think, arguably, have wanted to see a more direct involvement of the Federal Government in responding to these national disasters. Now that's relatively new."
FACT:
The idea that the Federal Government should be involved in disaster response is not new. Federal Government involvement goes back decades as is made clear by the existence of a National Disaster Risk Reduction Framework.
The requests for assistance in the lead up to the fire season were not solely concerned with defence force allocations. Groups such as the Emergency Leaders for Climate Action (ELCA) clearly requested additional funding for national aerial firefighting equipment well before this bushfire crisis. By the time the Prime Minister finally decided to provide funding for this equipment, four months had passed and 2.7 million hectares had already burned.
Employing defence force resources in responding to bushfire crises is also not new. As former Prime Minister Kevin Rudd has pointed out, the Defence Force was involved in responding to Black Saturday in 2009. The Defence Force also responded to a bushfire crisis in the mid-1980s when Kim Beazley was Defence Minister.
And in 1985, the Liberal Party's David Connolly suggested the Federal Government should expand its role and show leadership in managing bushfires.
MORRISON CLAIM #2:
"This is obviously affected by the broader changes in climate. There is no lack of acknowledgment of that."
FACT:
While it is a step in the right direction that the Prime Minister is now acknowledging the link between bushfires and climate change, his government has repeatedly failed to acknowledge, and outright rejected, this link in the past.
Here are a few examples:
In November 2019, Deputy Prime Minister Michael McCormack told the ABC that it was "pure, enlightened and woke capital-city greenies" and "inner-city raving lunatics" trying to "get a political point score" who were raising the link between climate change, drought and bushfires.
In December 2019, Nationals deputy leader Bridget McKenzie called attempts to acknowledge the role of climate change in the current bushfire crisis 'irrational'.
Just last week, in an interview on ITV's Good Morning Britain, Coalition MP Craig Kelly refused to acknowledge the role of climate change in the current bushfire crisis.
Australia has the highest per person emissions of any large country and an outsized impact on the global supply of fossil fuels.
The Government must do more than simply acknowledge that these fires are being driven by climate change. It is time to acknowledge the key role Australia's emissions are having on this global problem and to come up with a credible climate and energy policy.
MORRISON CLAIM #3:
"There is a requirement on the Government to meet our 26 per cent emissions reduction target. What I'm telling you we're going to do, is we're going to meet it and we're going to beat it and that's what we need to achieve."
FACT:
The Federal Government's emission reduction target of 26-28% by 2030 on 2005 levels is woefully inadequate and not aligned to what science says is necessary. The Government's current projections of its own performance show Australia will not meet even this weak target.
Australia is the only country planning to use expired allocations from the Kyoto Period to achieve targets set under the Paris Agreement. All other countries with extra allocations have ruled out using them. There is no provision for their use in the Paris Agreement, as we explained in this article on the COP25 climate conference at the end of last year. It is equivalent to trying to pay for bread from one store with expired vouchers from a different store.
---
Can you power more of our myth-busting and fact checking work by chipping in today?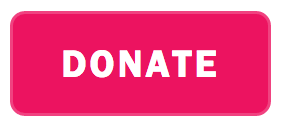 ---