This article is more than 4 years old
For the first time, 23 former Fire and Emergency Leaders with more than 600 years of combined experience have banded together to call for stronger action on climate change, warning that worsening extreme weather is threatening Australian lives.
The leaders have issued a joint statement, with signatories from every state and territory. It calls on the Prime Minister to:
Meet with a delegation of former emergency services leaders to discuss rapidly escalating climate change risks.
Commit to a parliamentary inquiry into whether Australian emergency services are adequately resourced and equipped to cope with increasing natural disaster risks due to climate change.
Consider current arrangements and their effectiveness and properly fund strategic national emergency management resources.
To find out more about the Emergency Leaders for Climate Action, visit the website.
DOWNLOAD THE JOINT STATEMENT HERE
---
Pitch in to spread this statement far and wide. Your contribution will kick-start the campaign to call for urgent action and decisive federal, state and territory leadership on climate change.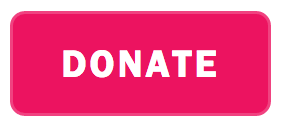 ---
For more information, you can visit the Emergency Leaders for Climate Action website here.