This content is more than 6 years old
The proposed Carmichael Mine poses serious risks to the environment, public health and North Queensland tourism.
Our new report Risky Business: Health, Climate and Economic Risks of the Carmichael Coalmine shows that if the Galilee Basin mine were a country it would rank in the top 15 worst emitting nations in the world. In addition it would be emitting more than 1.3 times Australia's current annual pollution levels from all sources.
Plans for Australia's largest coal mine to go ahead are fundamentally at odds with Australia's commitment to tackling climate change.

KEY FINDINGS
1. Developing any new thermal coalmines, particularly of the scale of the Carmichael mine in the Galilee Basin, is fundamentally at odds with protecting Australians from the impacts of climate change.
If the Galilee Basin were a country on its own, it would emit more than 1.3 times Australia's current annual emissions from all sources and rank in the top 15 emitting countries in the world.
Climate change, driven by greenhouse gas pollution from burning coal and other fossil fuels, is increasing the severity and frequency of extreme weather events in Australia, such as heatwaves, bushfires and intense rainfall.
Developing the Carmichael mine fundamentally undermines any national or state action to tackle climate change.
2. Opening up the Galilee Basin undermines other industries, such as tourism and agriculture.
Burning coal anywhere in the world, including India, increases the incidence and severity of many extreme weather events in Australia, with direct economic risks to the agriculture and tourism industries.
Coal expansion will drive further warming of the oceans, which increases the risk of extreme bleaching to Australia's multi-billion dollar tourism asset, the Great Barrier Reef.
Australia's agricultural industry is vulnerable to worsening extreme weather events, like extreme heat and more severe drought. Coal burning here, or abroad, further increases those risks.
To protect Australia's tourism and agricultural industries from worsening extreme weather, coal burning must be rapidly and completely phased out; this includes coal burning in Australia, India and elsewhere in the world.
---
Chip in to keep climate change in the headlines and support our science-backed reports on climate change impacts and solutions.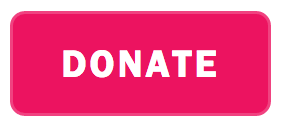 ---
3. Coal is very harmful to human health.
Particulate air pollution (fine particles that enter the lungs) caused 4.2 million deaths globally in 2015. Burning of coal is a major source of particulate air pollution.
In India, to which the coal from Adani's Carmichael mine in Queensland will most likely be exported, an estimated 80,000-115,000 people die from coal pollution each year.
It is estimated that the ash content from the planned Carmichael coal mine is about 26%, roughly double the Australian benchmark.
There has been a recent re-emergence of the life threatening 'black lung' (coal workers' pneumoconiosis) in Queensland, with 21 reported cases.
Coal's health impacts cost Australian taxpayers an estimated $2.6 billion every year.
4. The Carmichael mine is a risky financial investment and promises of economic benefit are overblown.
Global investment in new renewable capacity is now greater than investment in fossil fuels, and the gap is expected to continue to widen as technology innovation progresses and investment in renewables surges ahead.
Plummeting costs of renewable energy and the reduced coal demand from China, combined with India's aggressive move towards energy self-sufficiency to place Australia's new coal mine and associated rail/port infrastructure investments on shaky ground, increasing the risk of stranded assets.
17 major banks worldwide have state they will not fund the Carmichael mine based on both its lack of economic viability and environmental impact.
As the world moves towards a more sustainable, lower carbon economy, company directors who do not properly consider climate change related risks may be held legally liable for breaching their duty of care and due diligence.