Like we needed another reason to kick coal to the curb.
No matter how you label it, coal is always polluting. In fact, it is the most polluting way to produce electricity. When coal is dug up and later burned in power stations, it releases massive amounts of pollution, damaging our health and contributing to intensifying climate change.
Along with adding to greenhouse gas pollution, burning coal emits toxic and carcinogenic substances into our air, water and land, severely affecting the health of miners, workers and surrounding communities.
"The overwhelming majority of scientists say there can be no more coal mines if we're to have any chance of a safe climate. Medical organisations are increasingly recognising the health risks, with the British Medical Journal describing climate change as, "a health emergency'" – Dr Kate Charlesworth, Climate Councillor.
Image Credit: Unsplash
In Australia, coal's health impacts cost taxpayers an estimated $2.4 billion every year and can cause a range of health problems including higher rates of childhood asthma, heart and lung disease, and some cancers. Over two million Australians are exposed to toxic pollutants from coal-fired power stations.  
In recent years, Australia has seen the re-emergence of coal dust diseases, including the life-threatening 'black lung' (coal workers' pneumoconiosis) in Australia, which was thought to have been eradicated. Since 2015, there have been 35 confirmed cases.
There is a high probability that at least 11 people died from air pollution from the 2014 Hazelwood mine fire in Victoria.

Image Credit: "Morwell & Hazelwood – 9/10 Feb, 2014" by Flickr user Sascha Grant licensed under CC BY-NC-ND 2.0.
Worldwide, exposure to air pollution contributed to 4.2 million deaths in 2020. Of these deaths, 80 percent (3.3 million) were attributable to human-induced  emissions, of which 35 percent (1.2 million) were directly related to the burning of fossil fuels. Without fossil fuels, average life expectancy would increase by more than a year, and the economic and health costs associated with burning fossil fuels would fall by almost US$3 trillion.
Other countries are experiencing severe health impacts from coal. In China, 366,000 deaths were attributed to coal in 2013 alone. In India, coal kills about 169,000 people annually. In the United States, 50,000 coal-related deaths are recorded each year, with air pollution from coal-fired power stations contributing to four of the five leading causes of mortality in the US (heart disease, cancer, stroke and chronic respiratory diseases).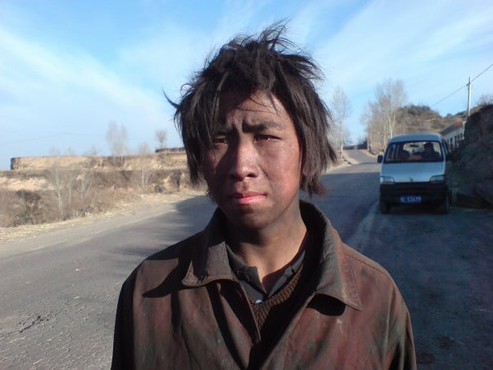 "Just as health professionals advocated against the tobacco industry, so we have a responsibility to speak up against coal projects such as the Adani mine, which present such unacceptably high risks." – Dr Kate Charlesworth, Climate Councillor.
Clean energy solutions are available now in the form of clean, reliable and affordable renewable energy and storage technology. The times are a changin' globally, as investments in clean energy outstrip fossil fuels: for every dollar invested in fossil fuels, approximately US$1.70 is now invested in clean energy. Investments in solar are expected to overtake oil in 2023 for the first time, with low-emissions technologies accounting for 90 percent of all investments in power generation.

Image Credit: Unsplash
Kicking coal to the curb isn't just a good idea for our climate, it will help save lives.
For more information on coal and its impacts on human health please see "Risky Business: Health, climate and economic risks of the Carmichael Coalmine".