This article is more than 4 years old
The Climate Council's Cities Power Partnership is Australia's largest climate action program for local government councils, and guess what – it's turning two years old! 
Representing 110 different council areas from right around Australia, the Cities Power Partnership has supported and empowered communities to take action on climate change into their own hands.
Each member council has pledged a variety of different actions to reduce greenhouse gas emissions and transform Australia's energy landscape, within the following categories:
Renewable energy
Energy efficiency
Sustainable transport
Working together and influence
We celebrated this exciting two year milestone with a birthday party and awards night, acknowledging the local heroes who are transforming Australia's climate and energy landscape.

Representatives from councils all over Australia got together to celebrate the incredible work being done at a local level.
AWARD WINNERS
Sustainable Transport Achievement Award
WINNER: Smart Moves Newcastle, City of Newcastle
The City of Newcastle's Smart Moves program applies leading edge technology and innovative thinking to support integrated transport network.
Smart Moves projects include:
The transformation of a CBD-fringe carpark into an E-transit hub
A public electric vehicle charging network and transition of Newcastle's council fleet to EVs
Renewably powered electric bike share docks
An autonomous shuttle connecting the light rail to city and beachside destinations
On-demand public shuttles in the city centre integrated with the Newcastle Transport network
Digital bus timetables at key bus stops, intelligent radars that collect data on traffic, bike and pedestrian travel and a smart parking application.
Climate Champion Award (council staff)
WINNER: Adam Clarke, Program Coordinator, City Innovation and Sustainability, City of Newcastle
Adam is passionate about developing and implementing projects that provide financial and environmental returns for Newcastle. From MW-scale solar projects and street lighting upgrades to electric vehicles and battery storage, he is focused on big reductions in carbon emissions for the city.
HIGHLY COMMENDED: Sam Kelley, Sustainability Projects and Reporting Officer, Randwick City Council

Adam Clarke from the City of Newcastle holding his personal award for Climate Champion, and the council's award for Sustainable Transport Achievement.
Renewable Energy Achievement Award
WINNER: Next Gen Energy Storage Program, ACT Government
As a world leader in action on climate change, the ACT Government's Next Generation Energy Storage (Next Gen) program supports the roll-out of up to 36MW of solar battery storage in up to 5,000 homes and small businesses, with around 1,200 installed to date.
The Next Gen program, with its smart requirements, enabled a world-first virtual power plant, grouping together individual solar battery systems to sell energy back to the grid when it's needed most.
HIGHLY COMMENDED: Charging Ahead with Renewables, Shoalhaven Council
---
Is your local government council signed up the the Cities Power Partnership? Click here to find out!
---
Energy Efficiency Achievement Award
WINNER: Energy Efficiency Improvement Scheme, ACT Government
The Energy Efficiency Improvement Scheme requires electricity retailers to achieve energy savings in households and businesses, delivering targeted assistance to low income households.
So far the scheme has delivered 1.3 million energy-saving solutions to 74,000 households and businesses, which is nearly half of Canberra households, including more than 18,500 low-income households. Residents are expected to save $360 million off their energy bills over the lifetime of energy saving items installed.
Project Financing Innovation Award
WINNER: Carbon Revolving Reserve, Blue Mountains City Council
In anticipation of a carbon tax, Blue Mountains City Council had built a reserve of money to contribute towards future liabilities for landfill gas.
When the carbon tax was scrapped, the council identified that lack of funding was a key barrier in getting carbon reduction projects underway. So, they used the reserve money to create a $1.6 million dollar Carbon Revolving Reserve, which is a special fund set up to finance renewable energy and climate projects.
The Carbon Revolving Reserve has so far contributed $1.7 million dollars towards energy efficiency and renewable energy projects, delivering combined annual savings of $300,000 and attracting $300,000 of grant and co-funding.

The representatives from the Blue Mountains City Council, accepting their award for Project Financing Innovation, 2019. 
Community Engagement Achievement Award
WINNER: The Butterfly Effect, Albert Park Kindergarten and City of Port Phillip
The City of Port Phillip, together with Albert Park Kindergarten, have worked together to achieve huge results in sustainability, becoming the first certified carbon neutral Early Childhood Education and Care Service in Australia. The kindergarten, with support from the council, has reduced their gas use to zero, cut electricity consumption by 59%, water by 71% and waste by over 50%.
HIGHLY COMMENDED: CitySwitch, City of Sydney
Cities Power Partnership Ambassador Award (elected representative)
WINNER: Cr Tony Wellington, Mayor of Noosa Shire Council
As the driving force behind an ambitious plan to take Noosa Council to net-zero emissions by 2026, Tony has been a tireless advocate for local government climate action, in his shire and beyond.

Tony Wellington, Mayor of Noosa Shire Council, holding his Cities Power Partnership Ambassador Award, 2019. 
Congratulations to all our winners, and to everyone who entered this year's awards. Together, we're transforming Australia's climate and energy landscape.
The Cities Power Partnership is an initiative of the Climate Council. The Partnership is empowering local governments ('Power Partners') around Australia with the resources they need to craft and implement effective climate action plans. It is now Australia's largest local government climate action program, and it's completely powered by our generous community.
---
Chip in to support local action on climate change today.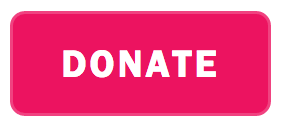 ---