This content is more than 4 years old
The Climate Council's factsheet, Climate Policies of Major Australian Political Parties, summarises climate policies of the three major parties, using information sourced from their respective centrepiece policy documents. It is not a comparative analysis by the Climate Council. Many of these policies are proposals and have yet to be implemented or detailed fully.
---
---
The document summarises Liberal-National, Australian Labor and Australian Greens Party policies on:
Emissions Reduction Target
Net zero emissions
Renewable energy
Coal
Gas
Energy efficiency
Clean energy exports industry
Agriculture and land management
Transport
Industry
Price on carbon
Paris Climate Agreement
Just Transition for workers
Great Barrier Reef, and
Climate change-related institutions
---
---
FURTHER READING
Climate Council:
Climate Cuts, Cover-ups and Censorship
Climate Policies of the Major Australian Political Parties:
Liberal-National Party Climate Solutions Package
Australian Labor Party Labor's Climate Change Action Plan
Australian Greens Greens announce climate and energy plan
---
No matter who is in charge, Australia needs an independent body to hold the Federal Government to account. Donate today to power our fight for urgent climate action.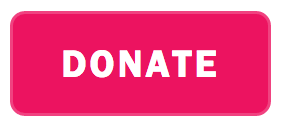 ---